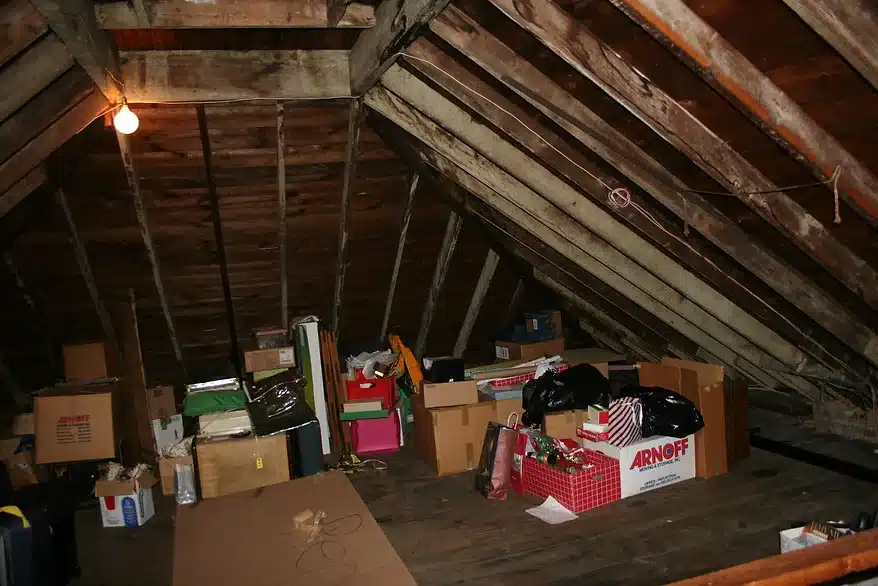 Walk up attic in a circa 1910 historic house taken before insulation and air sealing. The customer wanted the attic to become conditioned space.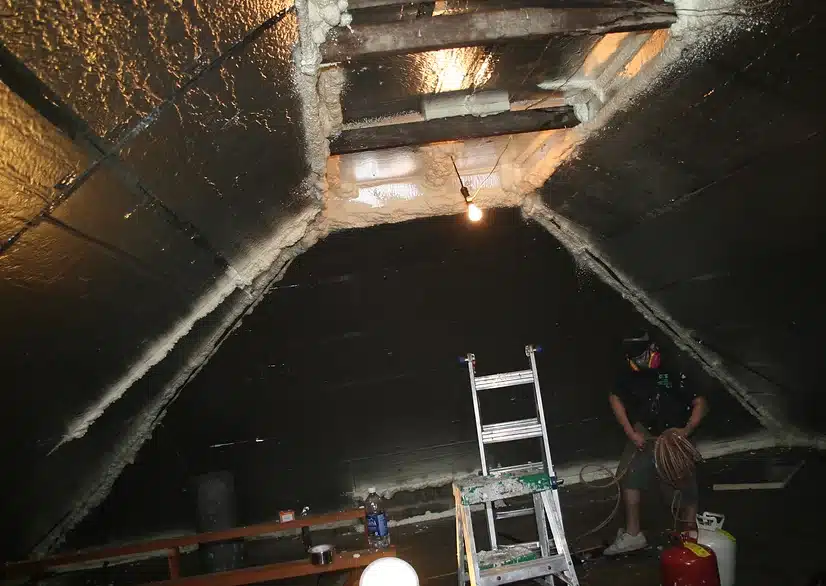 The insulation material and method of installation was determined by the age of the building and wishes of the homeowners. A combination of extruded closed cell spray foam (polyisocyanurate) and one part closed cell foam was used to achieve maximum comfort, durability and efficiency.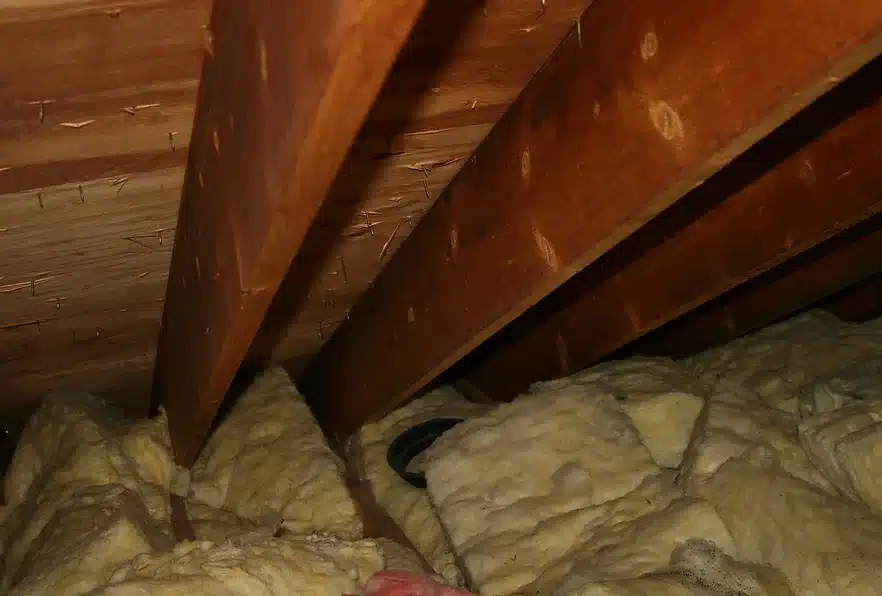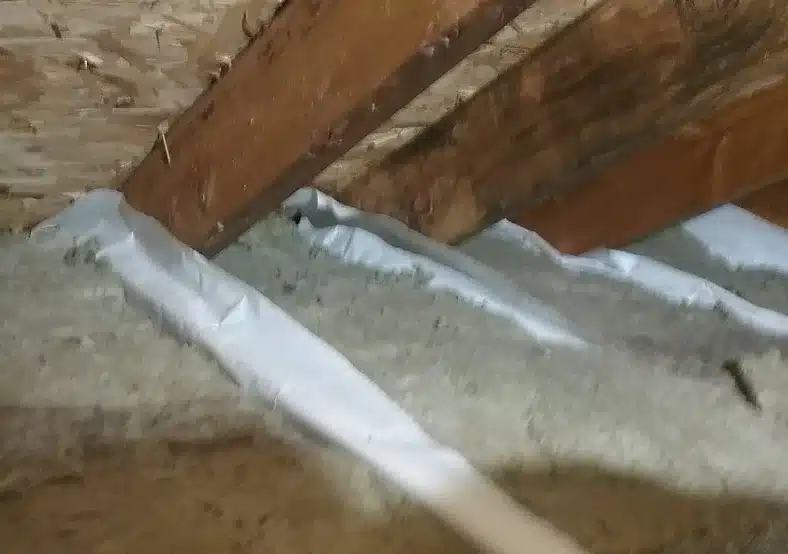 Attic of a historic eighteenth century home filled with fiberglass with evidence of significant rodent activity. The homeowner was very sensitive to chemicals and wanted the cleanest, most green solution to fix the leaky attic. The decision was made to install a 6 mil vapor barrier and two layers of Rockwool to improve comfort and reduce energy usage.